"Neuro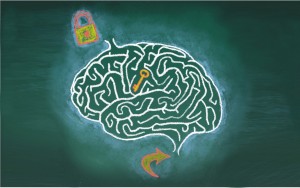 " combines the latest, scientifically sound methods of neuromarketing research with profound marketing know-how to find spot-on solutions. To do so, ExCentric Consulting does not rely on theoretical models but empirical data – data collected and interpreted by ExCentric Consulting in cooperation with the world's leading research institutions, consulting companies and high-tech laboratories in order to arrive at tangible conclusions for its clients.
No matter whether companies wish to launch a new product, test the efficiency of their advertising materials or need to find the right price for a product, the latest neuromarketing tools will help them to optimise the components of their marketing mix to a degree that has not been conceivable and feasible to date. EEG and fMRI technology can predict with up to 85 percent accuracy if promotional activities will be successful in the target group or not. It is thus possible to test the efficiency of commercials before they are broadcast and adapt them if necessary. On the basis of brain activity, prices can be reviewed and optimised even before a product is launched.

With its location in Vienna and the target area in Central and Eastern Europe, ExCentric Consulting for the first time presents export companies with the opportunity of testing and fine-tuning the efficiency of marketing activities across countries by means of neuromarketing. That is especially interesting where cultural differences are relevant for communication and perception.